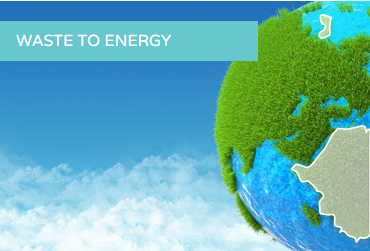 We are full of enthusiastic ideas here at The Energy Desk and our ultimate aim is to ensure you, whether you are a small company or large corporation, have a highly-efficient, low-cost energy consumption.
Our renewable energy services are second-to-none and can help you reduce your fuel costs, as well as have a kinder effect on our environment. As a reputable business, it is advantageous to you to rely on renewable energy, rather than pollutant energy sources. Not only will you be making a positive impact on global climate change, your customers will be proud to support a company who take a moral stance and make an effort to use efficient, green energy.
Renewable energy from The Energy Desk
Renewable energy has a number of benefits that are social, economic and environmental. These include: Reducing carbon emissions, minimizing business impact on the environment and energy price stability.
Our leading energy management company understand that many businesses have targets to reach in terms of lessening their negative impact on the environment and reaching 'greener goals'. Ultimately, we can help your company become greener and reach these targets, to help both the environment and cost-efficiency for your business.
We offer a range of renewable energy services here at The Energy Desk, including, biomass boilers, solar, heat pump, waste-to-energy and optimization technology.
Let's take a look at our waste-to-energy renewable energy service…
Waste-to-energy
Waste-to-energy is an absolutely brilliant source of energy. There seems to be nothing more efficient than re-using waste to generate energy.
Looking at how waste-to-energy works more technically, it is ultimately the process of generating energy in the form of electricity and/or heat from the incineration of waste.
Most waste-to-energy processes produce electricity and/or heat directly through combustion, or produce a combustible fuel commodity, such as methane, methanol, ethanol or synthetic fuels.
Four benefits of waste-to-energy
The majority of waste that would normally go into landfill sites can be re-used.
Fuel is obtainable cheaply.
Current landfill sites can be mined out and the landfill material used as fuel.
Three waste-to-energy plans from The Energy Desk
Pyrolosis
Pyrolosis is the process of decomposing waste at high temperatures.
Gasification
Gasification is a process that also requires a high temperature, and converts waste into carbon monoxide, hydrogen and carbon dioxide.
Anaerobic Digestion
Anaerobic digestion is more of a natural process. It is, ultimately, the breakdown of organic waste into methane, carbon dioxide and fertiliser. Anaerobic digestion can take place naturally, or in an anaerobic digester.
Are you interested in our waste-to-energy services?
For more information about our waste-to-energy services and systems, please don't hesitate to get in touch with us. Simply give us a call on 08453 389 830, or leave your details on our contact us page.
TED provide a wide range of commercial energy services.