Global oil prices are falling and this of course has a knock on effect on the economy, businesses and consumers alike. Falling oil prices, in the long term, could help to cut UK inflation which in turn could boost the economy, benefitting corporate profits and increasing consumer spending. In short, for the majority of businesses falling oil prices are beneficial.
With the price per barrel now below $72 and predictions that prices could continue to slump – possibly as low as $60 – it's time for companies across the country that use oil for heating or transport to analyse their bills to see if they're getting the best deal.
Reduce Commercial Oil Bills with The Energy Desk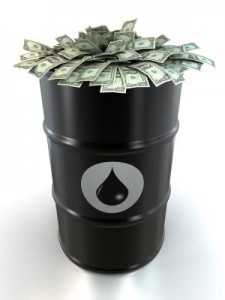 The Energy Desk is an independent end-to-end energy management company that is dedicated to ensuring our clients get the best possible deal on their energy bills. We work in partnership with two of the UK's biggest oil suppliers, Crown Oil and Speedy Fuels, and this enables us to negotiate incredibly competitive prices.
We can arrange regular deliveries to meet your oil needs – even at short notice. Our commercial oil suppliers are able to deliver oil nationwide 7 days a week so should an emergency arise TED is always on hand to help.
Whether you need oil for heating, furnaces or lubrication The Energy Desk can arrange one-off or regular deliveries to suit your needs then look no further than TED commercial oil supplier.
See How Much You Could Save on Your Oil Bills!
See how The Energy Desk can help reduce your commercial oil bills. Our consultants who will analyse your existing fuel costs and tender them to our suppliers to see if we can get you a better deal. Book your free energy health check today.