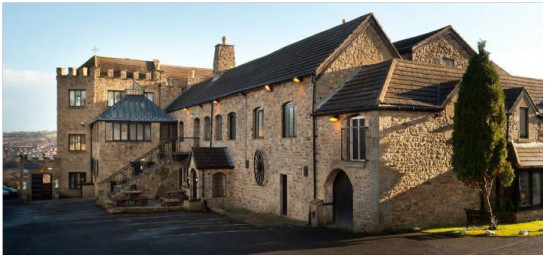 Biomass Boiler Installation
The Energy Desk won the contract to install one of the first wood-fired heating systems in a North East hotel. As part of a substantial refurbishment programme, they chose to replace their ageing oil fired boilers with a state-of-the-art biomass heating system fuelled by wood pellets.
The hotel's heating is now 100% renewable with the new system providing heating and hot water for the entire hotel, three holiday cottages, the leisure centre and indoor pool. The new biomass boiler system will not only cut the Hotel's annual fuel bill by around 30%, its carbon footprint will be reduced by over 140 tonnes of carbon dioxide per year.
The biomass boilers were installed with no down-time to the hotel's heating system. Two 180 kW systems, each comprising three 60 kW boilers working together, ensure optimum efficiency and reliability.
BIOMASS INSTALLATION IN BRIEF
System:                                                6 x biomass wood pellet boilers supplying heat & hot water to hotel, cottages and leisure facility.
Fuel:                                                       Wood Pellet
Boiler:                                                   6 x Windhager BioWIN Excel 60kW in 2 systems
Store:                                                    Custom Built brick with wood lining
Current Fuel Type:                        Oil
Current Fuel Cost:                          £40,681.00 per year
Biomass Fuel Cost:                        £17,976.00 per year
Fuel Savings:                                      £22,705.00 per year
RHI Income:                                       £24,125.00 per year
20 year savings & income:           £1,894,921.00     
Cost of Installation:                          £216,000.00
Profit after 20 years:                        £1,678,921.00
To see how a biomass boiler or heating system could reduce your commercial energy bills, book a free health check with The Energy Desk today!