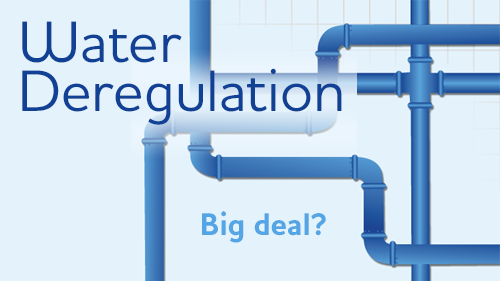 Water deregulation is currently a hot topic in the energy management sector, with new opportunities primed to emerge for several businesses in England and Wales in particular, ahead of impending legislation changes. In this article, The Energy Desk aim to explain why water deregulation is such a big deal.
Current Water Deregulation in Scotland
As things stand, water deregulation is already in place in Scotland, meaning companies such as ours can help reduce commercial water bills in Scotland. The Energy Desk can quote for businesses of all sizes, but find that companies spending more than £10,000 per annum on water tend to note the most immediate savings. We can arrange a free quotation for your business, tendering your requirements to a variety of suppliers to source you the best deal in Scotland possible.
Upcoming Water Deregulation in England and Wales
As of April 2017, water is also set to be deregulated in England and Wales, and The Energy Desk can actually quote now for businesses in these countries with 5 mega litres of water usage or more. As is the case in Scotland, those spending large amounts on their water will make bigger savings in a shorter space of time, though it should be noted that whilst average savings across the border are now exceeding 15% for companies to have switched, initial savings between 2 and 5% are expected in England and Wales until competition begins to increase. The likes of petrol stations, hotels, leisure centres, care homes, restaurants, parks and many other facilities can still benefit immensely from the impending water deregulation over time though, and our energy management company are on hand to help you achieve the best water savings possible in England.
Contact us for Water Deregulation help and advice
If you would like any more help and advice regarding water deregulation, or want to obtain a quotation for your business, simply get in touch with our friendly team. Give us a call on 0845 838 9830 or 01282 798 614, or we'll get back you as soon as possible by leaving your details on our contact us page.