The energy market is volatile and this is reflected in ever increasing utility costs. Businesses can be hit particularly hard by standing and unit charges and understanding these charges is essential to working out if you're paying too much for your gas and electricity bills.
Negotiating the Best Energy Deal for Businesses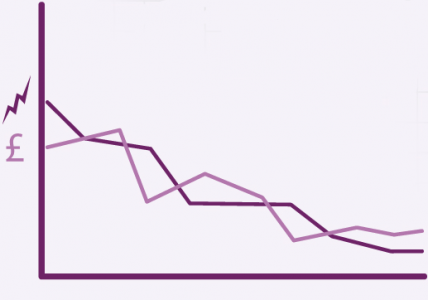 At The Energy Desk we help businesses to reduce their commercial energy bills by analysing their current utility contracts and performing an audit to determine how much energy is currently being used/is required. After consolidating this data we will then negotiate with your energy suppliers on your behalf to get you a better deal. In total we work with 15 energy suppliers in the UK and so we can guarantee to get you the best price and energy contract to suit your individual business needs. From SMEs to high intensive users to multi site corporate organisations, we have an energy and cost-saving solution for you – especially if you are affected by the new ESOS regulations.
The Climate Change Levy is another factor that can have a massive impact on your commercial energy bills. Businesses are facing increasing pressure to embrace renewable energy solutions and reduce energy usage as much as possible. There are a wide range of systems and equipment that businesses can take advantage of to not only reduce energy usage and cost, but also reduce their impact on the environment too. Find out more by taking a look at our commercial renewable energy services.
An End to End Energy Management Company
As an end to end energy management company, The Energy Desk can help your business to minimise energy costs. We can help with everything from new utility connections to energy procurement, so if you'd like to know more about how TED can help your business save money and energy book a free health check.
You can also get in touch through our Live Chat to talk to a specialist directly.